What we offer
We provide large obstacles and small obstacles to enable the children to test their skills balancing, climbing up, down, over and under on our new climbing apparatus. We also have a new bug hotel, mud kitchen, sand and water play area. The children enjoy exploring our discovery garden and like to visit our resident frog who has found a home in our pond! We have a small sensory house outside which offers a variety of textured materials, lights and sounds for the children to explore.
What will your child enjoy?
• Filling/emptying/lifting/carrying
• Hiding/going in and out of boxes, tent etc
• Digging and exploring materials like soil, sand, woodchip
• Looking for and learning to care for living things
• Collecting objects-arranging these in rows and patterns
• Splashing in puddles, feeling the wind and rain
• Exploring natural materials like leaves, cones and pebbles
• Opportunities to make musical sounds with objects

Outings
Staff take the children out on visits into the local community to tie in themes and topics of interest.
These include
• Animal pens
• Park
• Library
• Local shops
• Church
• Post Office

Safety is paramount at all times and the children wear yellow coloured vests with our nursery name and contact number, and we discuss any dangers and hazards at great length before they venture out. Staff are first aid trained and take with them the necessary equipment. Parental consent is gained on admission to the nursery and parents are made aware in advance of any planned outings.

Appropriate clothing...
When at nursery we ask that children arrive with adequate clothing for outdoor play in warmer and cooler weather conditions, these include:
• Sun cream
• Sun hats
• Wellies
• Waterproof clothing/all in one
• Coats
• Hat, scarf and gloves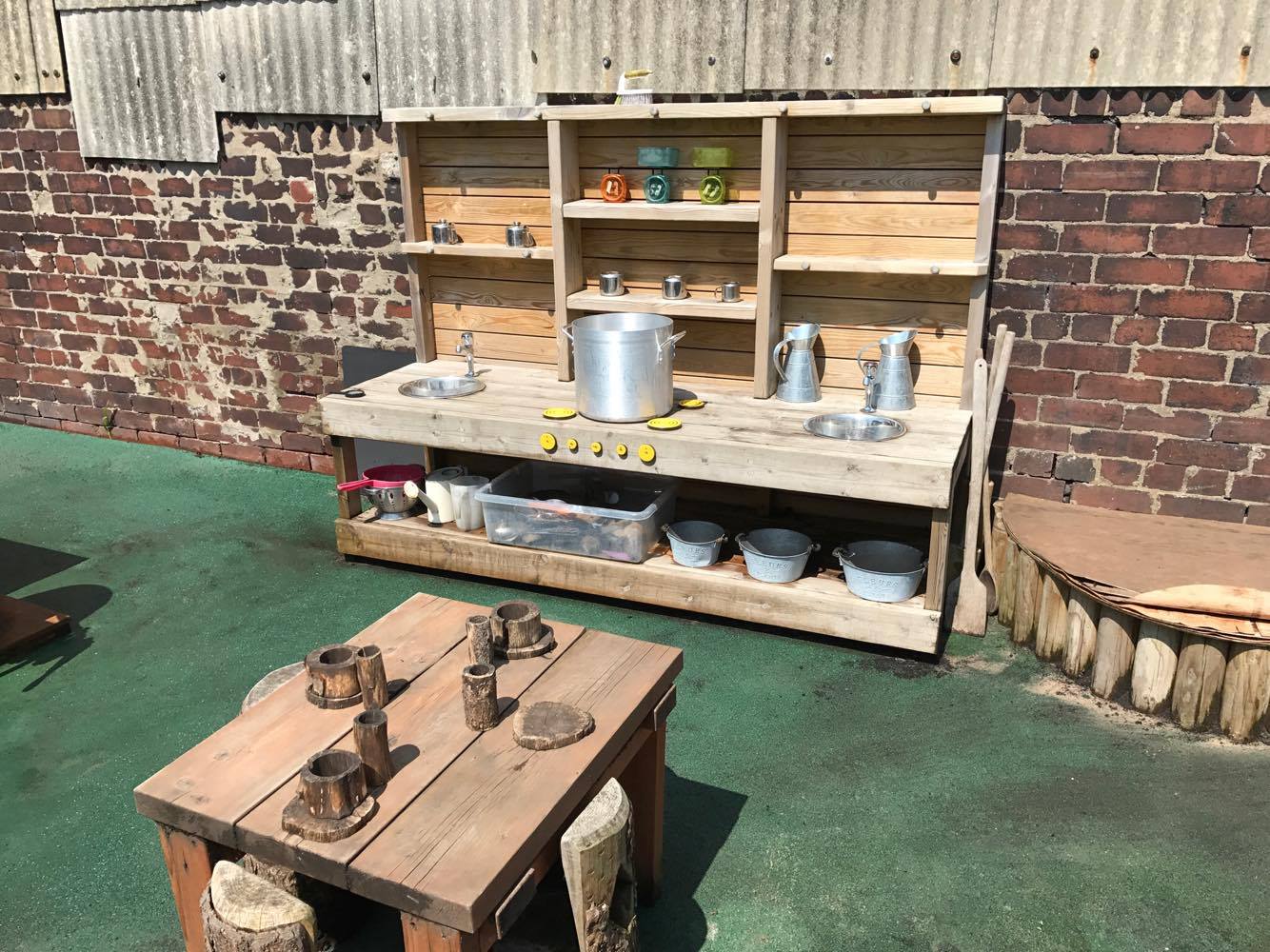 Supporting outdoor play...
You can support your child's experiences outdoors by :

Encouraging your child to care and respect for living things.

Provide simple open ended resources to explore.

Share snack and meals outside.

Role model and involve your child in outdoor activities such as gardening, washing the car, cleaning windows, sweeping the path, feeding wildlife etc.